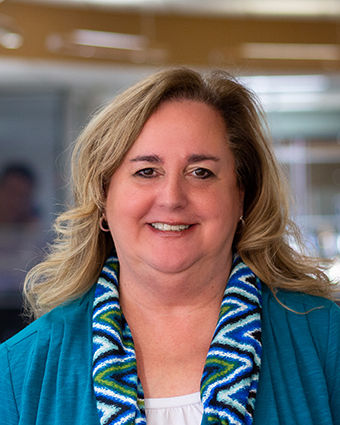 Carolyn Henzel
Mortgage Originator, NMLS #689732
---
Office: 518.730.9025
Cell: 518.265.2320
Email: carolyn.henzel@sunmark.org
---
1187 Troy Schenectady Road, Latham, NY 12110
Apply Now
How long have you worked for Sunmark?
I began as a Branch Manager of the First General Employees Federal Credit Union in 1990, before it merged with Turbine Credit Union (which later changed it's name to Sunmark Credit Union). By 1996, I was solely operating the Sunmark mortgage department, and eventually moved on to manage the home equity department for five years. However, I missed working directly with members, so I'm back in mortgage again!
Tell us about your hobbies.
I enjoy traveling, reading, doing cross-stitch and spending time with my grandchild. I also love listening to live music, whether it's at a concert, bar, or my town's bandshell on Main street.
What do you or your family enjoy most about the community you live in?
I recently moved back to my hometown after being away for 28 years. I love the historic landmarks and rich history that Johnstown and Fulton county hold. Johnstown is the birthplace of Elizabeth Cady Stanton, a pioneer of the women's suffrage movement! Also, Fulton County's beautiful courthouse is the oldest operating courthouse in the United States.
What is one tip you would give to someone who is looking to buy a new home?
Get a Review of Credit and a pre-approval to be sure you have as many financing options as possible.
If I decided to work with you for my mortgage, what should I expect?
I am a big believer in the credit union philosophy of "people helping people". If you aren't ready to buy a home now, I will work with you so you will be ready as soon as possible. Whether you are buying or refinancing your home, I will make the process as smooth as possible by communicating with you each step of the way.
"Thank you again for how helpful and patient you have been!"
I just want to thank you again for how helpful and patient you've been with me! The whole house buying process has been so stressful, but you have been making the mortgage part a little less intimidating for sure!