The Foundation
Since its beginning as a small credit union within General Electric in 1937, Sunmark has sought to live the credit union philosophy of People Helping People. We have always given back to various local communities, supporting financial education and improving the quality of life for those in need.
The establishment of the Sunmark Charitable Community Foundation in 2015 has expanded our abilities to support local, nonprofit organizations in our 14 county charter area by providing financial contributions, in-kind services and volunteer support. There are zero administrative costs: 100% of every donation goes directly to helping those who need it. Among our regular community efforts are:
Sunmark's Charity Golf Classic
Adopt-A-Family
The Sunmark Office Games to benefit Special Olympics
Hatsgiving
The RED Bookshelf
Events, Sponsorships and foundation news
$1,000 Holiday Wreath Raffle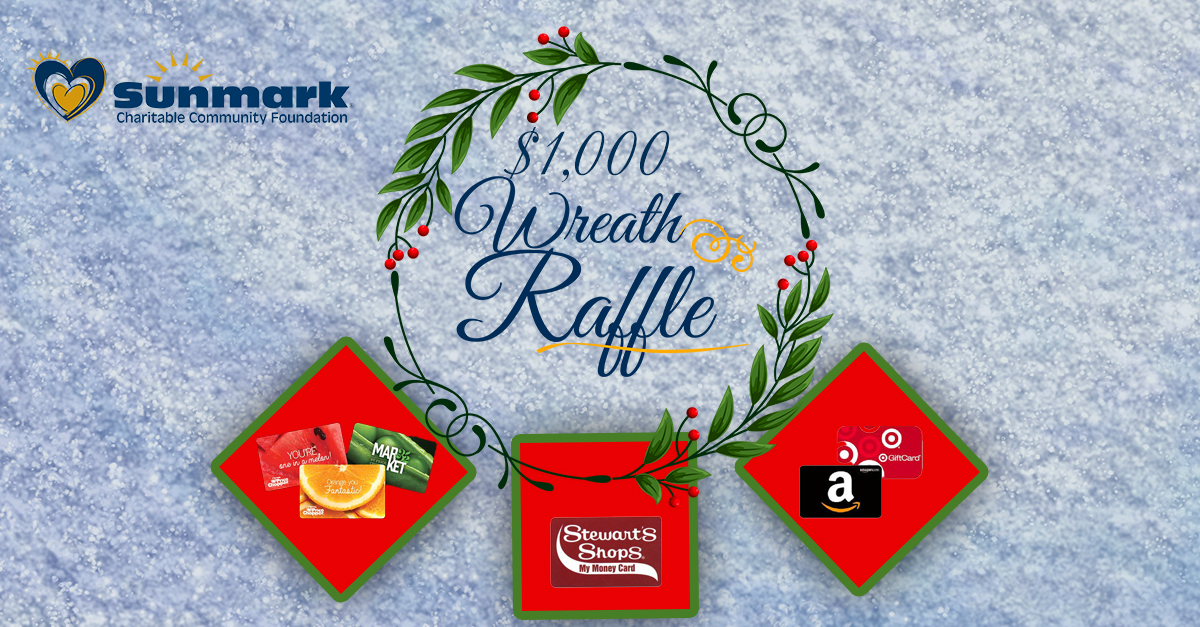 Our holiday wreath is loaded with $1,000 in holiday gift cards and it can all be yours with with the Sunmark Wreath Raffle! Stop at any Sunmark location now through December 14 to purchase your ticket to win, $20 per ticket or three tickets for $50. All proceeds benefit the Sunmark Charitable Community Foundation. Gift cards include Amazon and Target along with local businesses such as Price Chopper Supermarkets/Market32 ,Stewart's Shops, The Cookie Factory, Faddegon's Nursery and many more! The winner will be drawn Monday, December 16th.
Hatsgiving 2020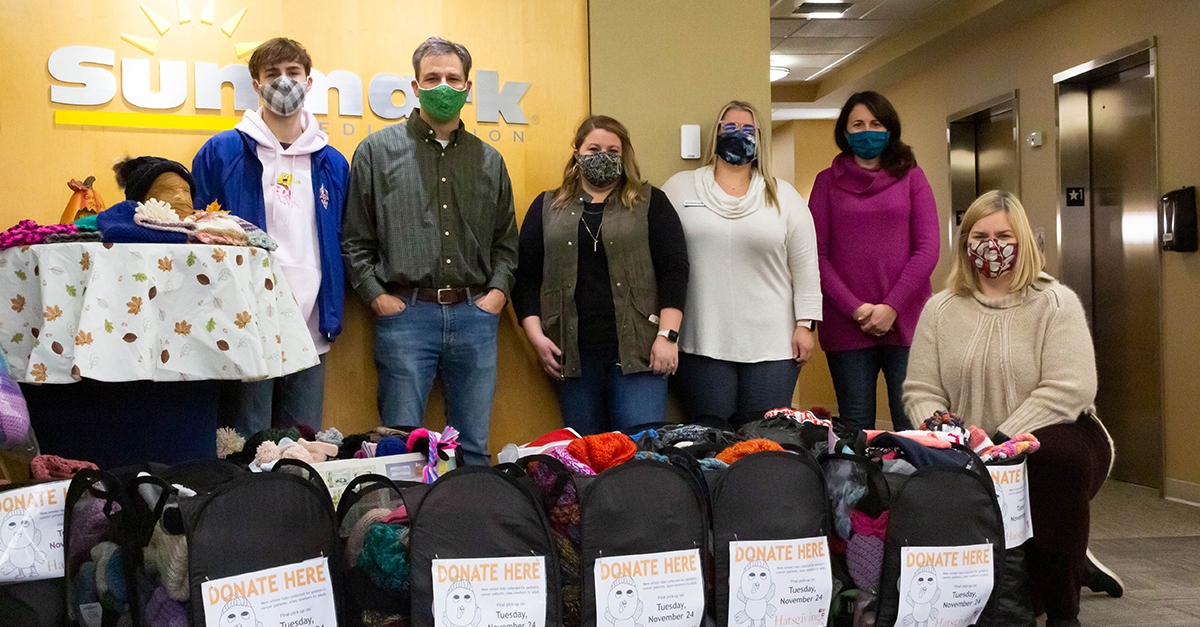 Hatsgiving returned to Sunmark October 26 - November 24. All Sunmark friends and members were encouraged to drop off new, soft, winter hats (purchased or handmade) to the Hatsgiving drop-off locations inside Sunmark branch locations or consider making a monetary, tax deductible donation. Over 2,000 hats were collected this year, almost double the amount collected in 2019.