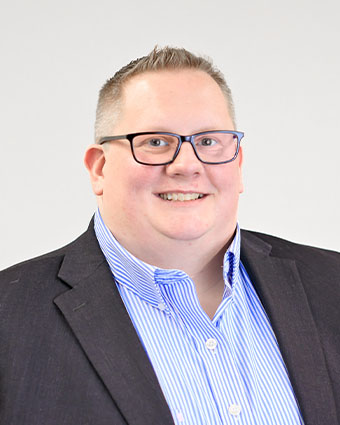 Karl Meehan
Mortgage Originator, NMLS #1974424
---
Office: 518.730.9048
Email: karl.meehan@sunmark.org
---
1187 Troy Schenectady Road, Latham, NY 12110
Apply Now
Why did you want to work in mortgage?
I love to be a part of big moments in peoples lives. Helping someone buy a new home is exciting to me, whether it's helping coach someone to be ready to buy their first home or getting more space to allow for their growing family. I like the feeling that I get when they are handed their new keys.
Tell us about your hobbies.
I love music and am a performer at heart. I also DJ weddings, which goes back to the whole concept of loving to be a part of big moments in peoples lives. Seeing my bride and groom on the dancefloor and seeing the smiles on their faces is just awesome!
What do you or your family enjoy most about the community you live in?
I live in a loft apartment that's located in an old, converted textile factory. I'm just outside of the City of Albany so I have access to amazing dining, entertainment, and nightlife options, but I'm also close to the rest of the Capital Region via a 15 minute ride on I-90 or I-87. My home-away-from-home is in Wappingers Falls at my girlfriend's parent's house. I love the Hudson Valley because of all of the small towns you find along the way. It's also such a historic location tied all the way back to the foundation of our country. There is such a strong sense of community in those small towns with big city life being only 90 minutes south by train or car.
What's one tip you would give to someone looking to buy a new home?
Take the time to meet with me before you're ready to make an offer so we can figure out your budget. That way you will know how much you can really afford and all of the variables that can go into impacting your total monthly payment and cash needed to close.
If I decided to work with you for my mortgage, what should I expect?
Great communication and steady handholding (where needed) for you and all of your partners in the real estate transaction. There is a lot of emotion in the home buying process and doing everything I can to keep you in control of the process is my number one priority.
"Karl was extremely helpful with helping us understand everything in the process.
He was able to answer the phone every time we called and was very knowledgeable . I would recommend him as a loan officer to everyone I know. Thanks Karl!"
- Jace V.