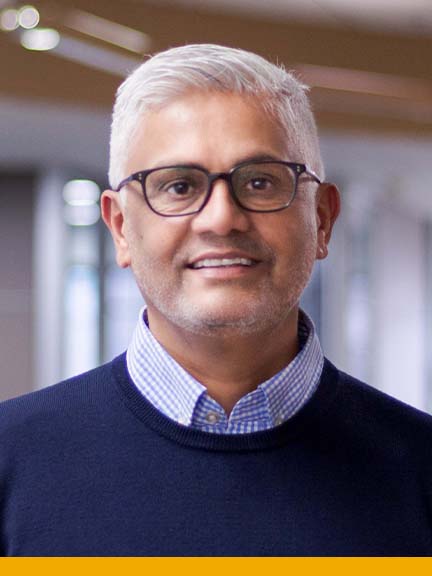 Jay Singh, CCUE
VP, Business Services
---
Office: 518.730.9063
Cell: 518.331.9020
Email: jay.singh@sunmark.org
---
1187 Troy Schenectady Road, Latham, NY 12110
Get to know Jay.
Jay is a designated Certified Credit Union Executive (CCUE) and has worked in Retail and Business Banking since 1992. Jay joined Sunmark Credit Union in 2004 and has worked with hundreds of businesses to help them achieve their financial goals. He geninuely cares for his team and members, and is committed to helping both businesses and individuals reach financial success. At Sunmark, Jay is responsible for leading and overseeing the Business Services team and plays a critical role in developing the strategic roadmap for business products and services.

What was your first paying job?
My first paying job was when I was in high school, teaching math to other high school students.
What are your hobbies?
I love to volunteer. Sunmark offers various opportunities throughout the year for staff members to donate their time to organizations within the local community. I enjoy being a part of that and seeing the difference we can make in peoples lives. I also like to travel the world, ski, and play golf.
What was your proudest moment?
When the pandemic hit in 2020, I worked with the rest of the Sunmark team to help businesses obtain PPP loans. This was a crucial time for our business members, and I was proud to do my part in helping them when they needed us the most - following the credit union philosophy of "people helping people."
What is the best advice you have ever received?
In order to get, you must give. If you support, guide, lead, and contribute to the lives of others, you will reap the best rewards.
What is the best advice you could give?
Don't try to impress everyone. The unhappiest people are those who care most about what people think.


"You make handling our financial needs easy. I never worry that I need to shop around and I know you have given us the best advice."
- Tina M.